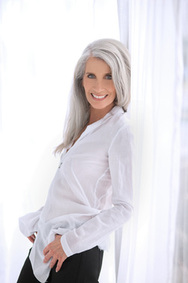 Inspiring others to discover the potential to reinvent their lives with creative and affordable textures that reveal the beauty of individuality through personal design

Motherboards is excited to announce our latest management venture, joining forces with the elegantly talented Cindy Montgomery, and we have GRAND visions in view.

Cindy Is an national award winning Interior designer, a home staging agent, business owner, a creative culinary personality, and if that isn't enough, she is embarking on a role as TV show host!
With cutting edge concepts for designing, cooking and entertaining with style, Cindy is transforming the art of
DESIGNING THE SENSES
Having completed projects for networks shows such as DIY, HGTV (Hell Bent for Rent) and Shop NBC, motherboards Management Group has set our aspirations high for this incredible discovery. With plans for developing a television series, publications, a product line, and specialized boutiques, such a portfolio of talents just may manifest the next "brand" name in style.
Our show's concept features ideas currently developed with Cindy's existing blog "Designing the Senses with Cindy" in mind, which highlights design techniques and entertaining tips inspired by four of Cindy's passions. decorating, entertaining, cooking and of course her love of design. We are currently presenting
show treatments
to prospective producers and networks. Full press packages of Cindy's featured works are available by request, including articles featured in Forbes magazine, Smart Money and Mpls/St. Paul magazine, as well as Cindy's YouTube presentations that cover everything from tempting deserts to staging the perfect home.
Cindy is a confident public speaker, media personality and model who has appeared in several interior design news segments as well as celebrity cook-off programs. She has successfully created two highly accomplished design companies, winning major awards over the past decade and has new New York projects currently in the works. We have no doubt Cindy will soon be appearing in homes throughout America. To learn more about Cindy Montgomery, request press kits or portfolios, to book show appearances or speaking engagements, or to submit interest in co-producing, please
contact
the management office.